Welcome To Vaishnav Vishranti Bhavan
Welcome To Vaishnav Vishranti Bhavan
Welcome To Vaishnav Vishranti Bhavan
Welcome To Vaishnav Vishranti Bhavan
Welcome To Vaishnav Vishranti Bhavan
Welcome To Vaishnav Vishranti Bhavan
Welcome To Vaishnav Vishranti Bhavan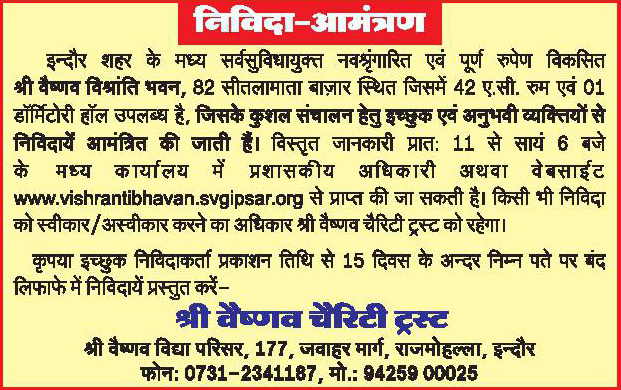 List of Rooms Available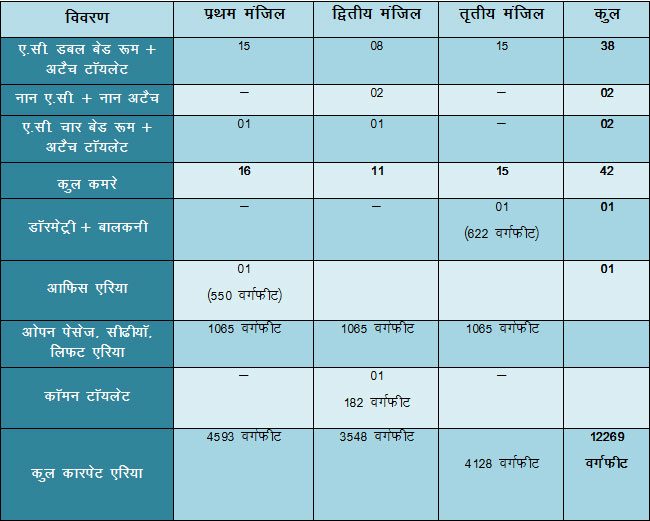 Vaishnav Vishranti Bhavan
Advance Booking : Contact – 0731-2459878
Services Provided to Room Guest's :-
Check-out Time is 24 Hrs.
Soap & Towel in all rooms.
Linen as per weather
Dressing Table & extra table with chair in all rooms.
Wardrobe in all the rooms.
Hot water facility in all the rooms.
Power Back up 24 Hrs.
Lift Facility 24 Hrs.
Cold Purified Drinking Water.
Room Service & housekeeping.
Air Cooled (Coolers) Doormat Try with LCD.
Pictorial Representation of Facilities at the Vishranti Bhavan
( Click om the Image to see Full Size Pictures )